I hope all of the fathers are having a nice day! When I called my Dad, he said he was having a great day! I am very blessed to have him for my father!
Since Mom and Dad live too far away for me to travel there and back in one day, I decided to take a short roadtrip with camera in hand this afternoon. The Blue Whale is a Route 66 Roadside Attraction I have driven by many times in the past without my camera.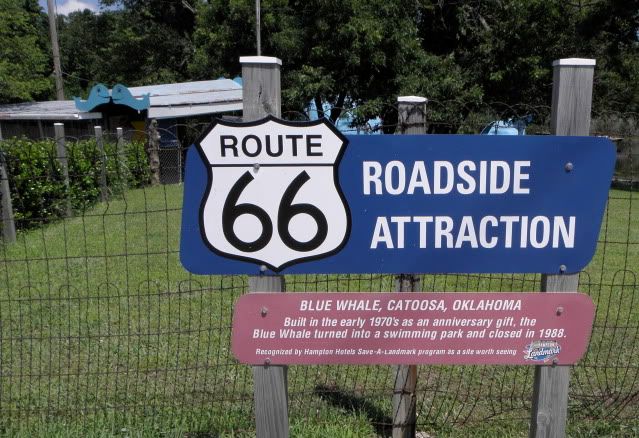 Special thanks to
Hampton Hotel's Save-A-Landmark program
for repainting the Blue Whale and cleaning the grounds! (Right click on their name to find out more about their Save-A-Landscape program).
Hugh Davis, former Director of the Tulsa Zoo, built the Blue Whale as an anniversary gift for his wife, Zelta, in 1972.
I decided to go down a little trail behind the Blue Whale that leads to a pier from which people used to jump off into the water. Along the trail I found a colorful mushroom: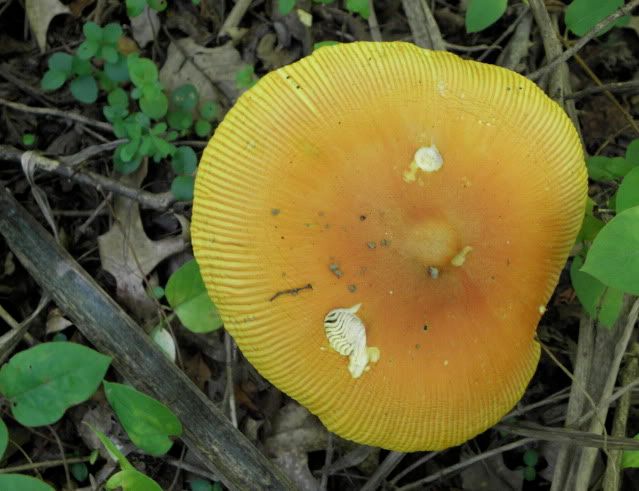 I also saw this plant along the trail. Is anyone familiar with what type of plant this is?
I have not made a movie in awhile so decided to set my Blue Whale photos to music. The music is "Electric Blue" (sorry I could not resist) by Mannheim Steamroller. Click on the arrow to start the movie.
To read more about the Blue Whale on Route 66, click
here
.
KZ